'Ecosystem' Woven Blankets & Tote Bags for Conservation

Created five different designs intended to represent the various ecosystems in nature, and named them Jungle, Ocean, Desert, Forest, and Polar. The goal was to have designs that represented each special type of terrain on Earth, as well as the plants and animals that live together in those areas. The blankets and bags were made to sell at the holiday market held at Omaha's Henry Doorly Zoo and Aquarium, but have also been
listed for sale on Etsy
.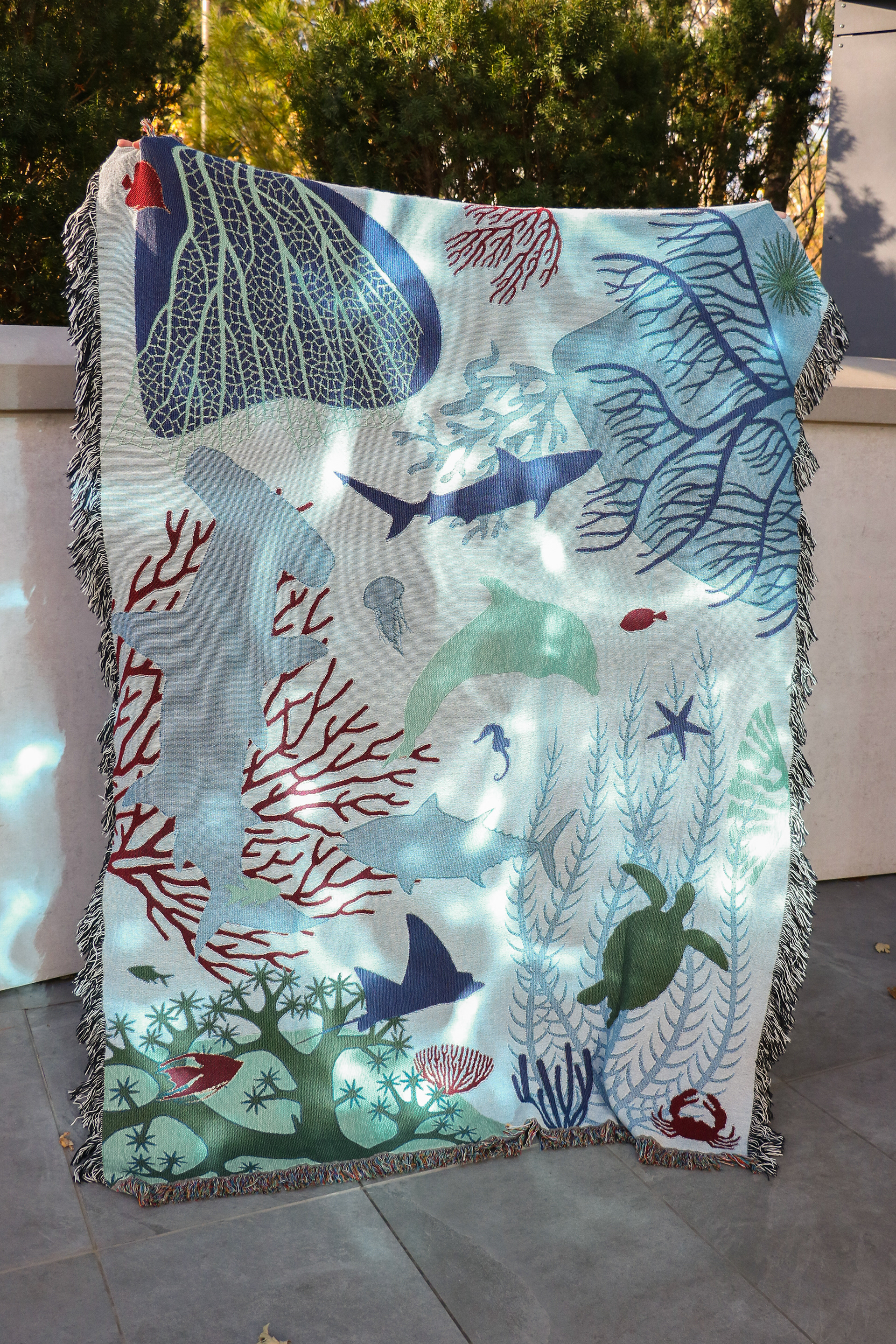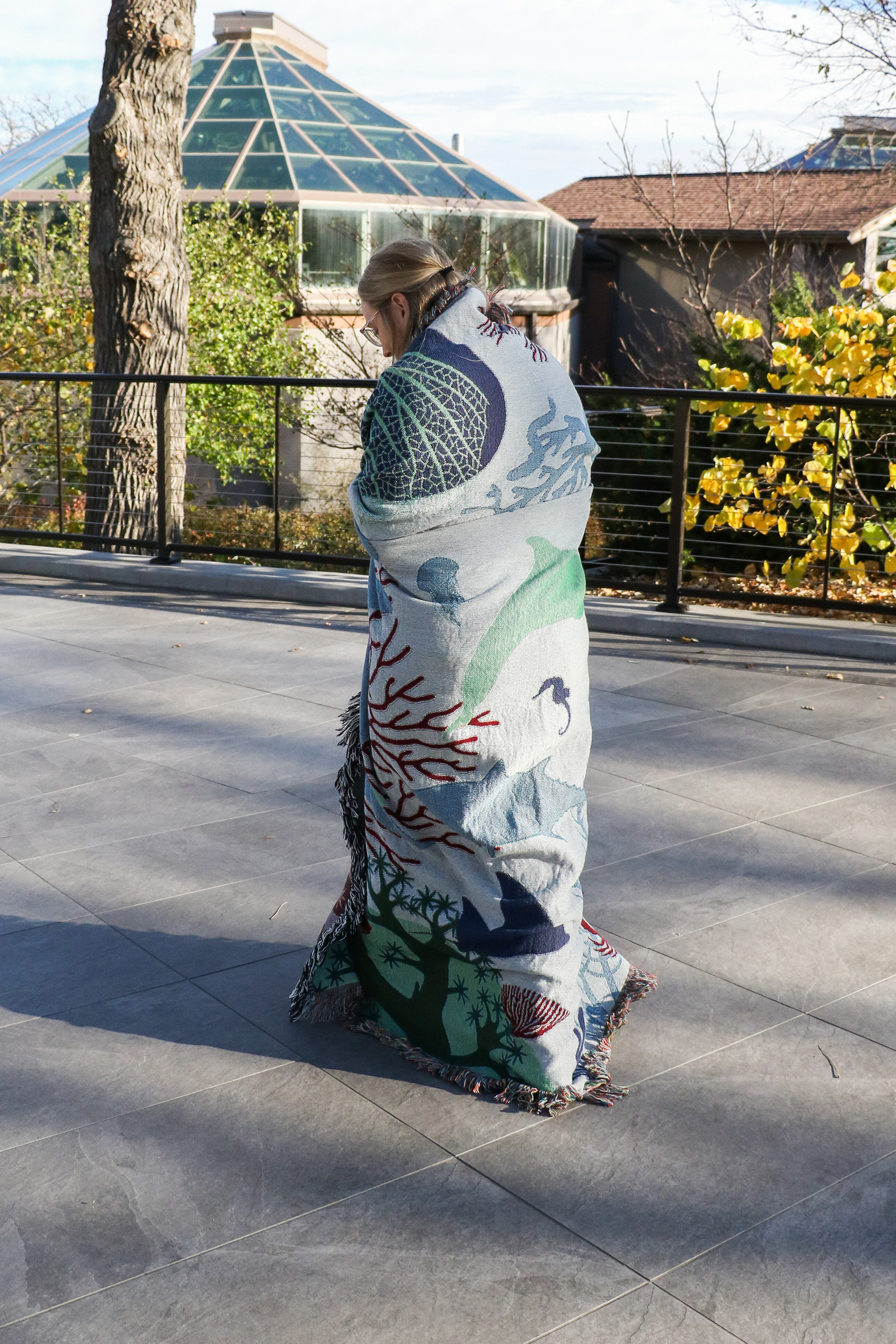 Geometric Animal Print Three-panel Cabinet Cover

Created a geometric design that ties in various types of Zoo ambassador animals to make a new and visually interesting cover for a generic plastic cabinet. This cabinet is used by zookeepers as the "Animal Ambassador Cabinet" in which they store supplies when giving guests an up-close-and-personal look at lizards, snakes, birds and more. The colors were inspired by the location of the cabinet and its surroundings: the blue sky, green trees, and the yellow and orange branding of the Meadowlark Theater. Each color is connected to a texture from a different animal to complete the concept.

Educational Animal Posters
Painted African Dog - Endangered Species
Printed and mounted 24x40" educational poster board about the endangered Painted African Dog for use at a Race Against Extinction event held at Hitchcock Nature Center in partnership with the AAZK and Omaha's Henry Doorly Zoo and Aquarium. Color inspiration came from the photos of the dogs while simple yet eye-catching shapes were used to help the reader digest a lot of written information.

'Resurgence' Lemur Art Print

Originally created for the World Lemur Festival art contest, this hanging canvas features a collage art piece titled "Resurgence" that shows a variety of lemur species thriving together in a fantasy-like environment.
The art was created in Photoshop with a mixture of my own photography and stock photography, printed at a local printing supply company, then framed with scrap material. A variety of sizes were made ranging from 8x12" to 24x36".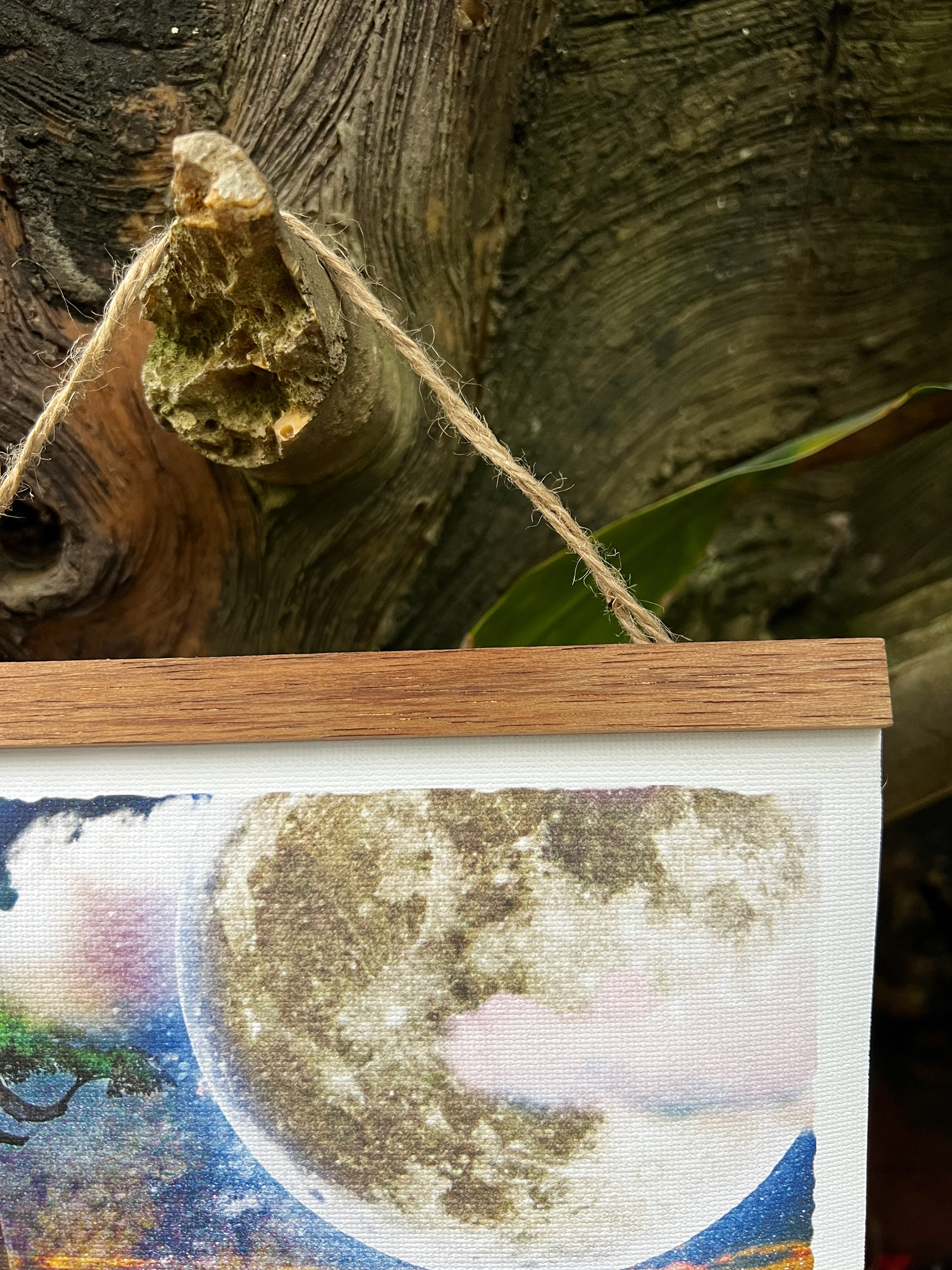 Omaha's Henry Doorly Zoo and Aquarium admission ticket
Printed ticket for the Omaha Zoo based on the theme of the African exhibits, specifically highlighting the first baby elephant born at the Zoo, Eugenia, and her mother Kiki. The ticket was to serve as proof of admission to the Zoo while doubling as a souvenir for guests to take home with them.

Zoo Greeting Cards

Printed 5x7" folding card for birthday events held at the Omaha Zoo. The design was intended for children and features bright colors, simple shapes, and cute images of a baby Bongo on the cover and baby Giraffe on the inside.
5x7" flat card printed front & back, intended for patrons of the Omaha Zoo for the holidays. Featuring the first two elephant calves to ever be born at the Zoo, Eugenia and Sonny, this holiday card plays on traditional wintery elements while showcasing the Zoo's two little bundles of joy, and provides a tidbit of information about the details of their birth on the back.

"Components" booklet
Folded booklet on the themes of identity, branding, & color theory within graphic design, consisting of articles written by various authors. Design opted for no binding, hence the folding technique, to accomplish a unique style among similarly designed booklets. Bright & cool-toned paper stock was used to make colors pop since focus was largely on color.

Cooper's Café Menu

Front and back menu design for a traditional soup, salad & sandwich café in the Midwest that features fresh menu items made from farm-to-table ingredients. Design needed to accommodate standard letter size paper.

OMA DayCamp 2020 Poster Series

Poster series for a summertime event that consisted of skate-boarding, graffiti, and DJ-ing classes along with demonstrations & competitions. Posters were to be displayed together as well as independently. All of the illustrations were hand-drawn.

Analog design Book Covers

Layout design for an article on personality types. Goal was to design in a way that would fit with the style of a specific magazine currently published (Printed Pages).